Craft Beer Brewing Knowledge on the Best Craft Beer Ingredients
We'd like to welcome you to our new shiny blog which is going to be filled with all our latest news and musings on what we've been up to, what we're doing next, the latest hot products we're into, intel from our team and from brewing customers, and product insights from our amazing partners and suppliers who create you the finest brewing ingredients on earth. We'll lift the lid on what goes in to growing, crafting, and creating the best ingredients for your beer, as part of our mission to not only bring you the very best, but also to connect you to the very best people in this amazing industry from farm to glass. We hope you'll enjoy joining us for the ride!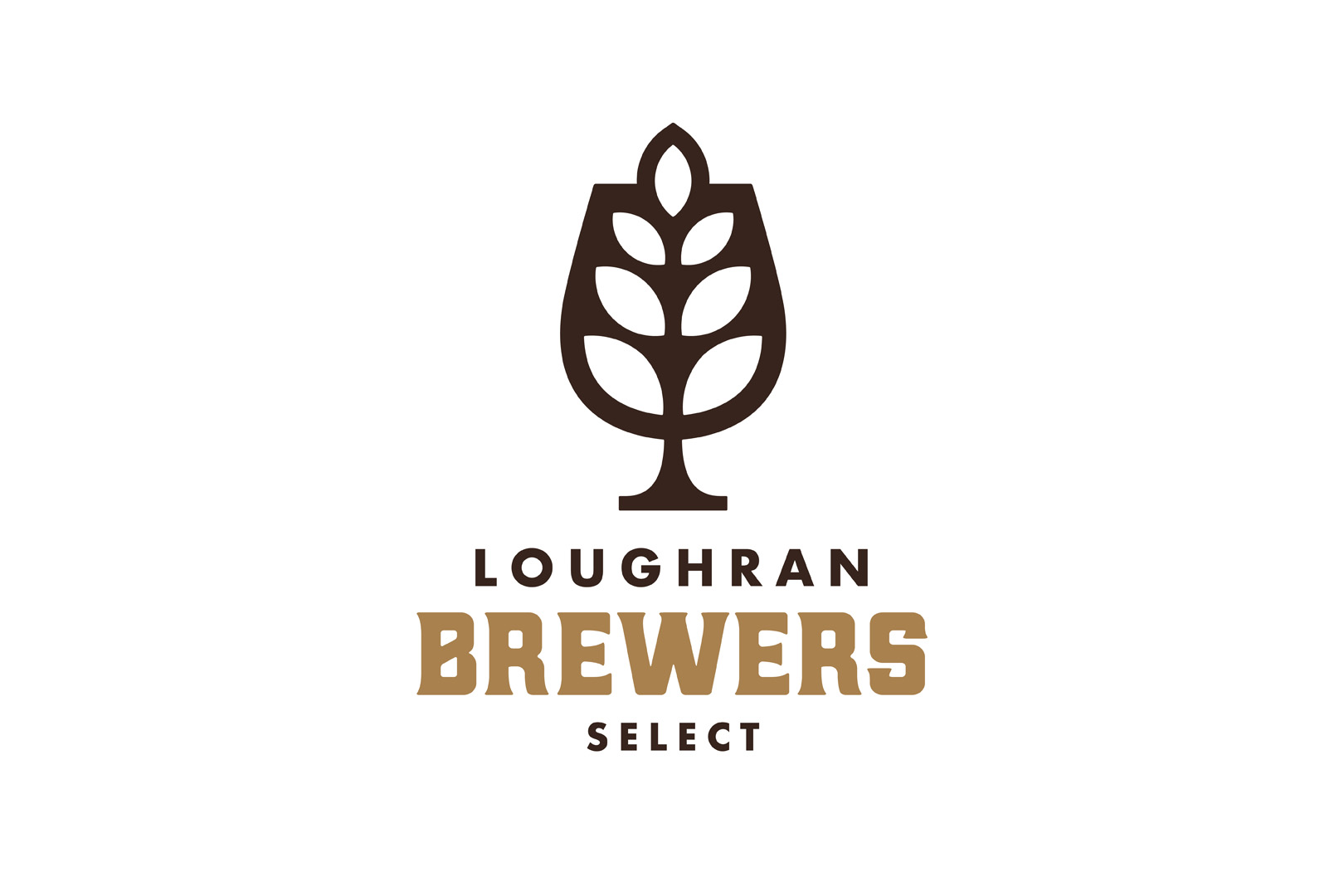 One Month of Loughran Brewers Select
It's now been just over a month since Brewers Select joined the Loughran family to become Loughran Brewers Select. Our commitment remains the same – to deliver you the best brewing ingredients for your craft beer backed up by our fantastic customer support and industry leading next day delivery service. Thanks to our partnership with Loughran Brewing Stores in Ireland, we'll be able to offer you an unrivalled selection of hops, more great brewing malt than ever before, and an incredible selection from the best suppliers on earth. There's been a lot of work, and a lot still to do, and we'd like to say a huge thank you to you all for your support and kind words after our announcement last month, and to our incredible team here in Peterborough.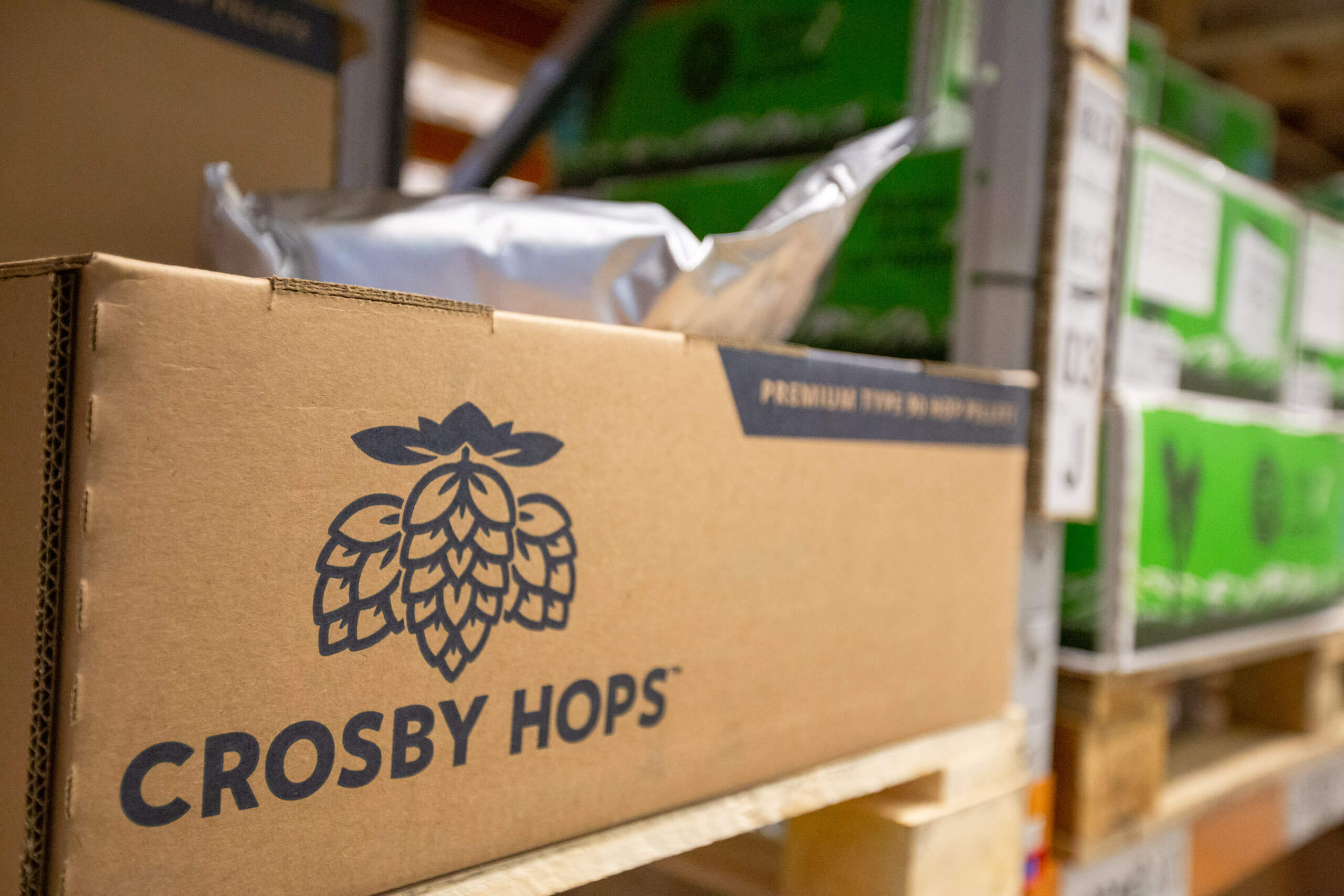 The Best Craft Beer Hops & Craft Lager Yeast
We are committed to continuing to offer you the fantastic service you've come to expect, but to always be bringing you more too. We promised you the finest selection of the best craft beer hops in the country, and we're delighted to announce that those epic hops from Crosby Hops, Indie Hops and Hop Revolution are now in our warehouse and will be ready to ship out to you very soon. We've also got the hot new craft beer yeast on the block from Lallemand Brewing. LalBrew Novalager™ is hybrid yeast strain promising fast efficient fermentations, making it the ideal yeast for crisp, clean crafty lagers and pales. It's in stock and ready to rock right now.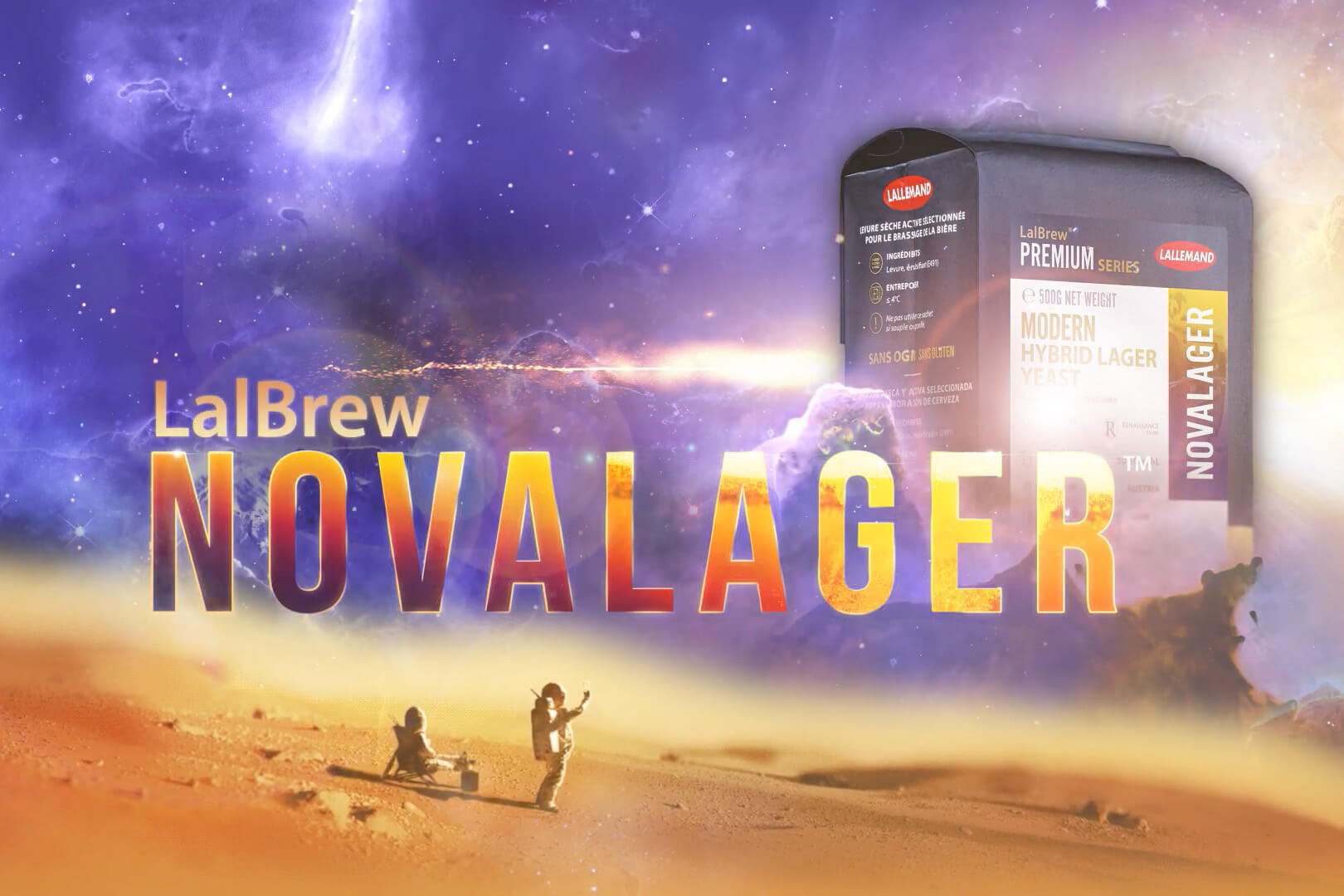 Changes to Our Delivery Prices
When we became Loughran Brewers Select, we made a commitment to you and to our staff to safeguard the future of this business. We are here for the long term. To keep moving forward, we find ourselves in the unfortunate position of having to pass on our rising transport costs to you in the form of increased prices in our delivery rates. We know this is not the news anyone wants to hear – rest assured that it is only something we are doing out of absolute necessity. Everyone is feeling the challenge of market forces. We will always be transparent and honest with you, and we will always fight in your corner. We've committed to reviewing our transport costs every month, so that you're always guaranteed to get the best deal. Any reductions in fuel costs we'll pass straight on to you as part of our pledge to deliver you the best value, best quality, and best service. You'll see our new delivery charges applied from tomorrow. If you'd like to discuss anything about our new delivery charges, we'd be more than happy to chat.
Loughran Brewers Select Website Updates
We'll keep working for you to bring you constant improvements here at Loughran Brewers Select, with more supplier and product announcements to come over the next few months. We've been listening to your feedback, and we've got a raft of updates to incoming to our website. We think you're going to really like what you see. We're hard at work on getting Certificates of Analysis back on the website too, but in the meantime, if you need any product data, all you need to do is email us at sales@brewersselect.co.uk or give us a call on 01733889100.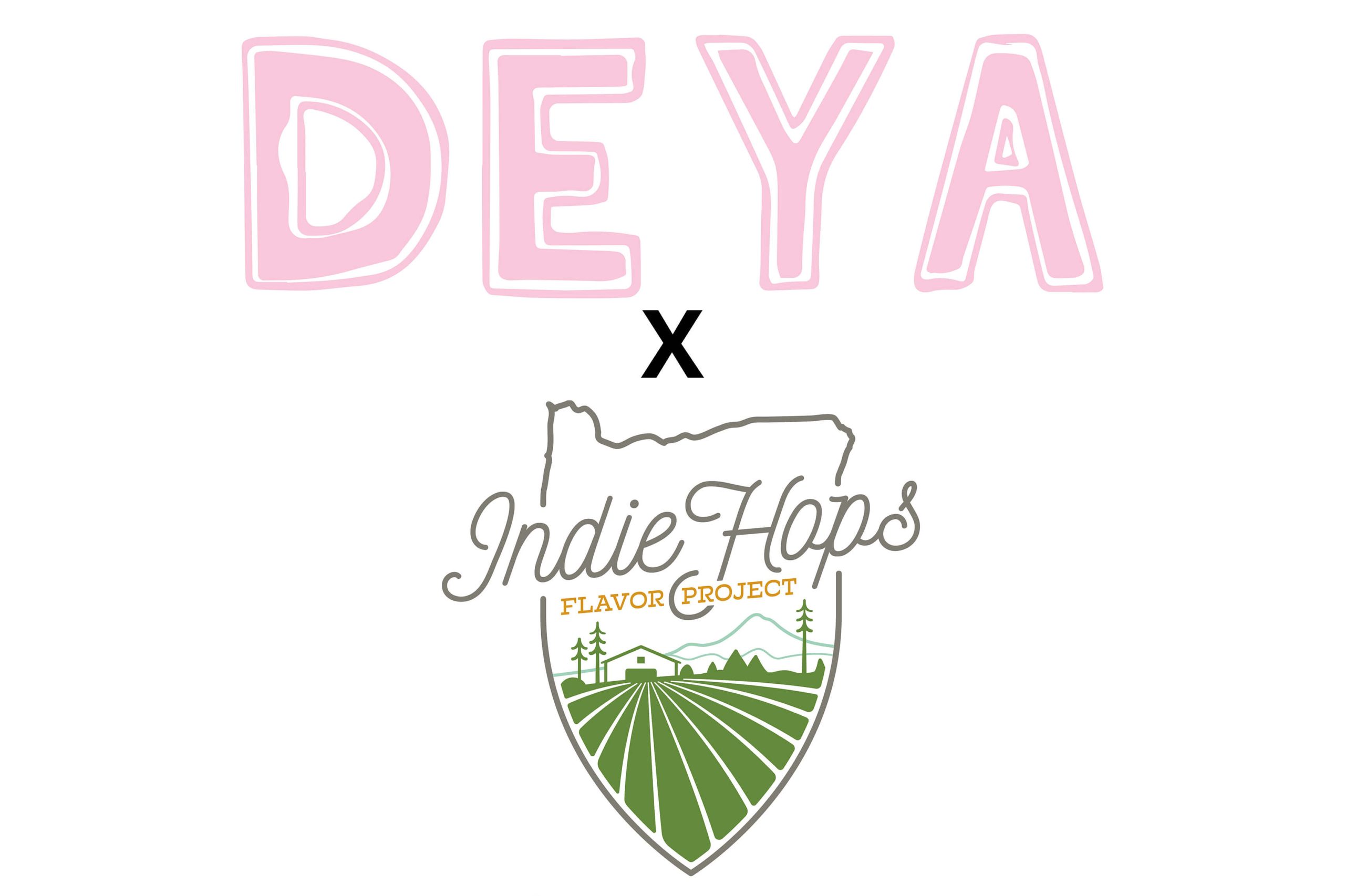 DEYA x Indie Hops New Collab Beers
This year we wanted to celebrate the Pacific North West Hop Harvest in style. We headed over to Oregon ourselves to visit Crosby Hops and Indie Hops, creators of the finest US craft beer hops. Our visit to Oregon warrants a blog post in itself, but now's not the time for that (suffice to say, we had a blast!). What we really wanted to do whilst we were there though was lay the groundwork for an awesome project involving DEYA Brewing Company and Indie Hops.
Through working with us and Indie Hops, DEYA has been at the cutting edge of hop experimentation for a few years now. They were one of the first breweries outside of the USA to use Indie Hops own developed Strata® variety, and one of the first to use Indie Hops Lórien® too. We wanted to use Hop Harvest '22 as an opportunity to link DEYA and Indie Hops even more closely together. Gareth and Theo from DEYA visited Indie Hops in Oregon to meet the people creating, growing and processing their hops, hand selected the lots they'd be brewing with, and then had those same hops follow them home straight from Hop Harvest '22. The result was brewing with the freshest hops possible – from a field in Oregon to a brew in Cheltenham in just 8 weeks!
The three (yes three!) collab beers which came out of this brew were a showcase for the Indie Hops Flavor Project, each demonstrating what an Indie Hops developed hop variety can do.
Check out the DEYA x Indie Collab Beers :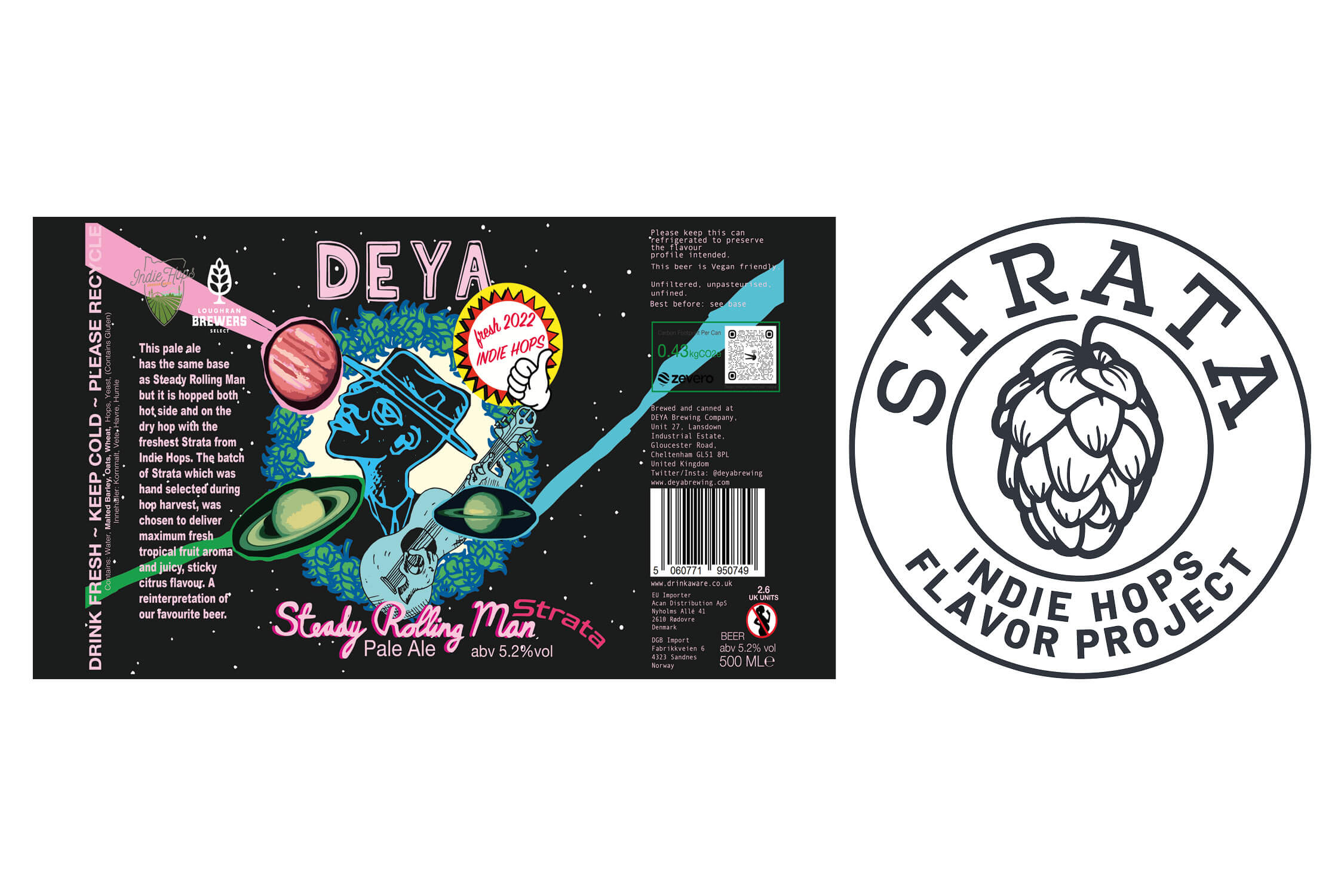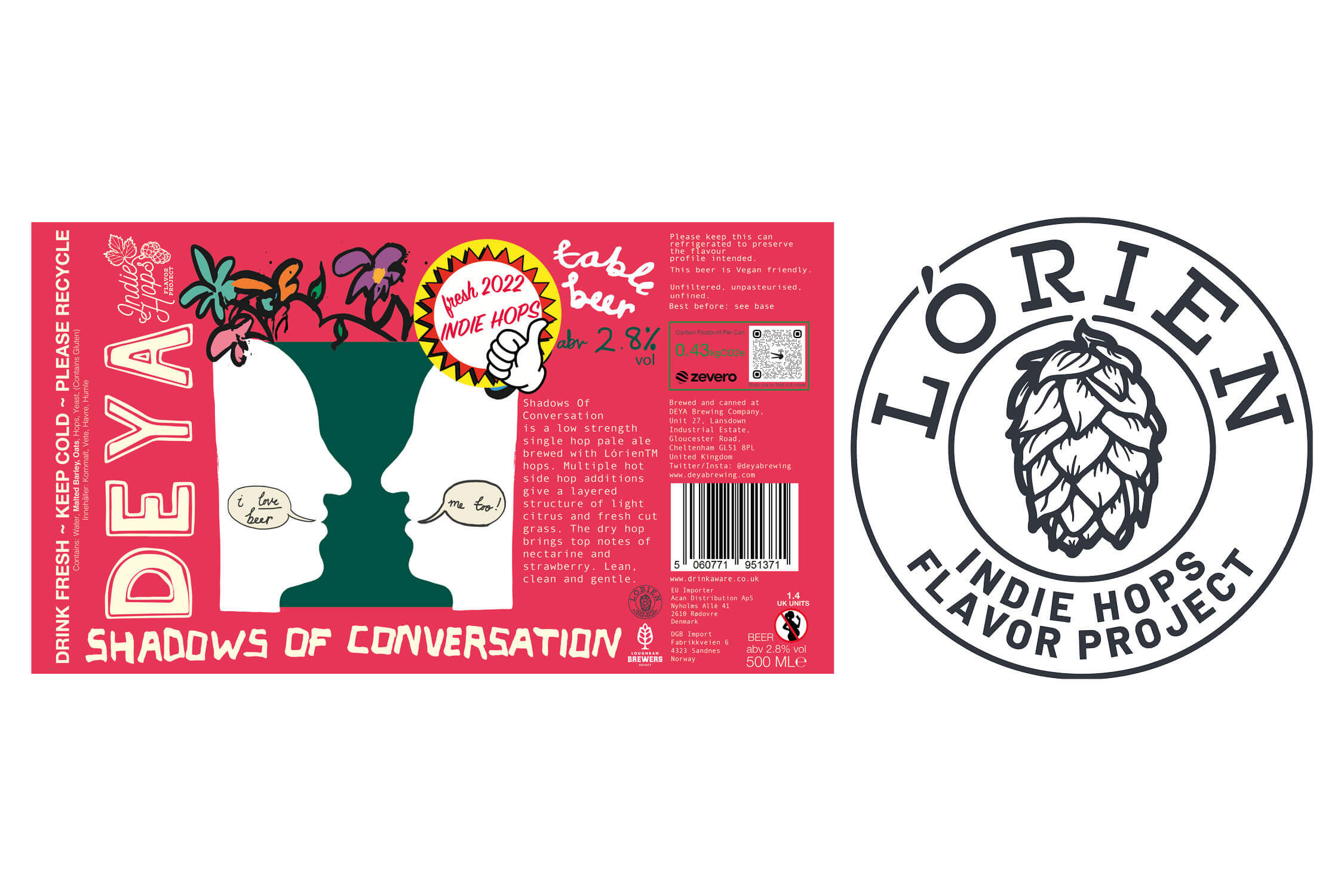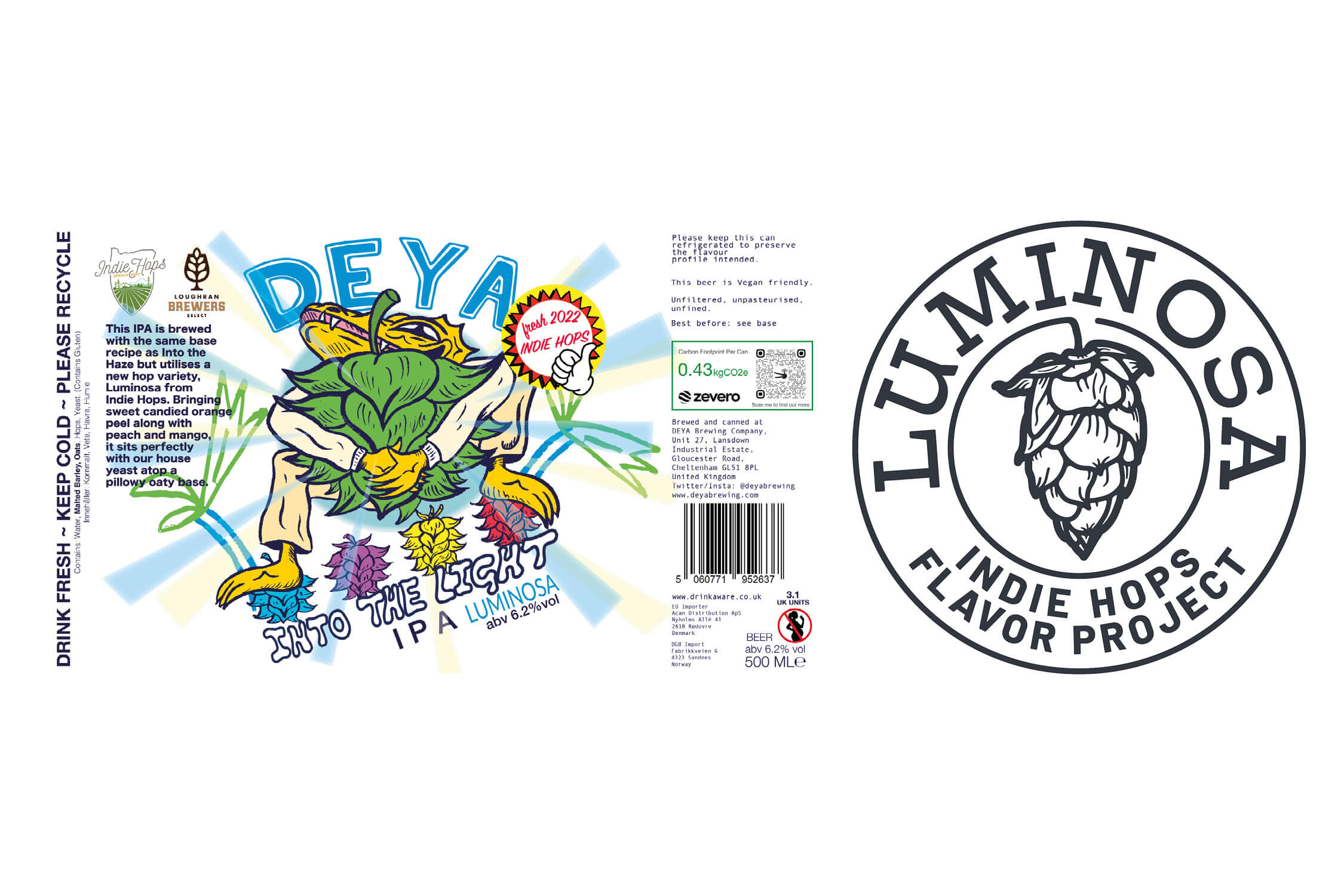 'Steady Rolling Strata' 5.2% – a Strata® led reinterpretation of the OG Pale 'Steady Rolling Man'
'Shadows of Conversation' 2.8% – a quaffable table beer that goes down easy, using first launched in 2021 using the fantastically light, lemony and refreshing Lórien®.
'Into the Light' 6.2% – an IPA packed with peaches and sweet pear from Luminosa™ – a brand new Indie Hops variety only launched this year, and this is the first time it's ever been brewed with in Europe.
These beers are all available via the DEYA Web Shop if you want to taste of just what they can do, super fresh and super epic!
To learn more about these beers and what we've been up to, make sure you follow us on Insta, Facebook and Twitter, and keep your eyes on our blog for more posts on the hop story of these beers, from what went into creating them, selecting them and brewing with them!